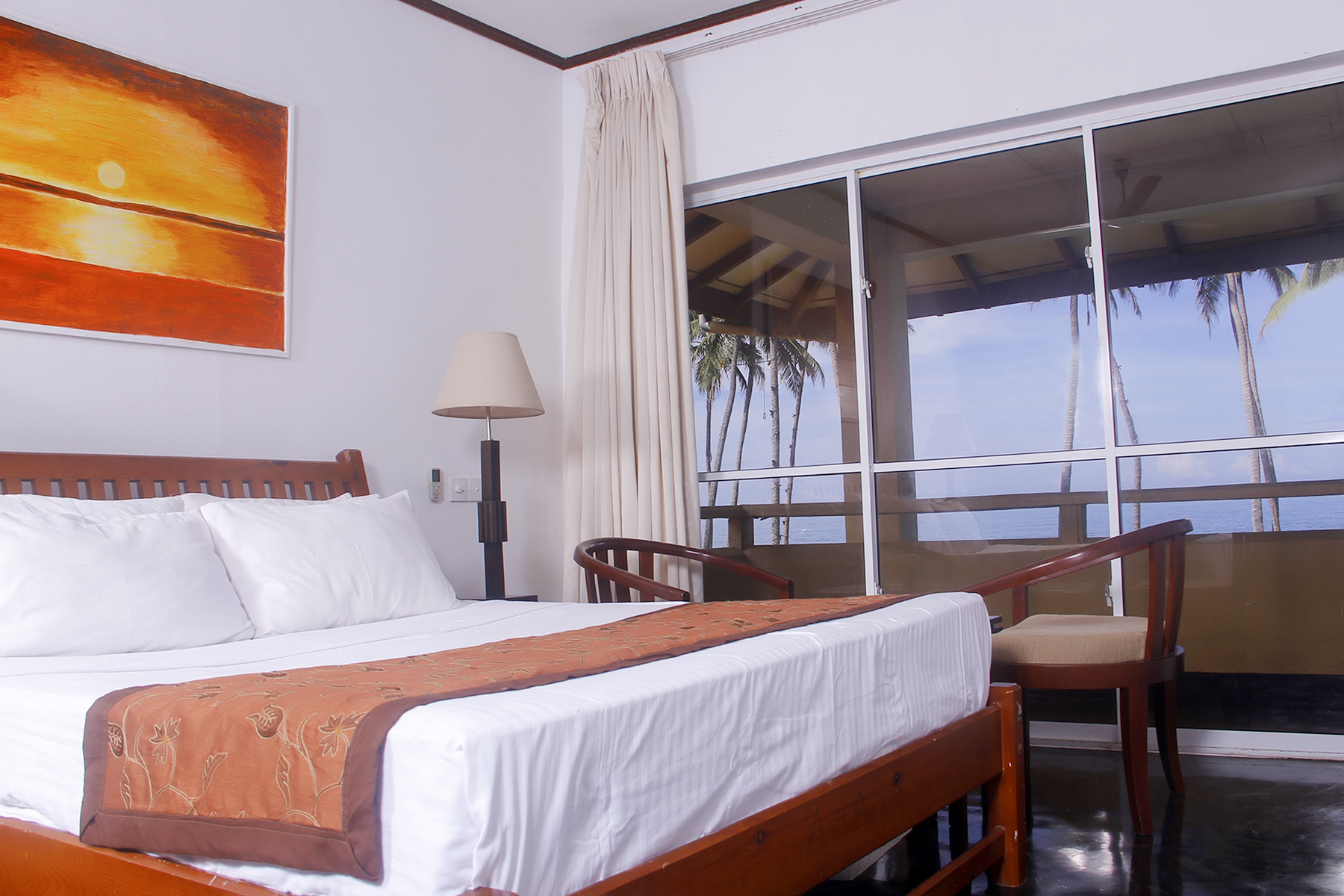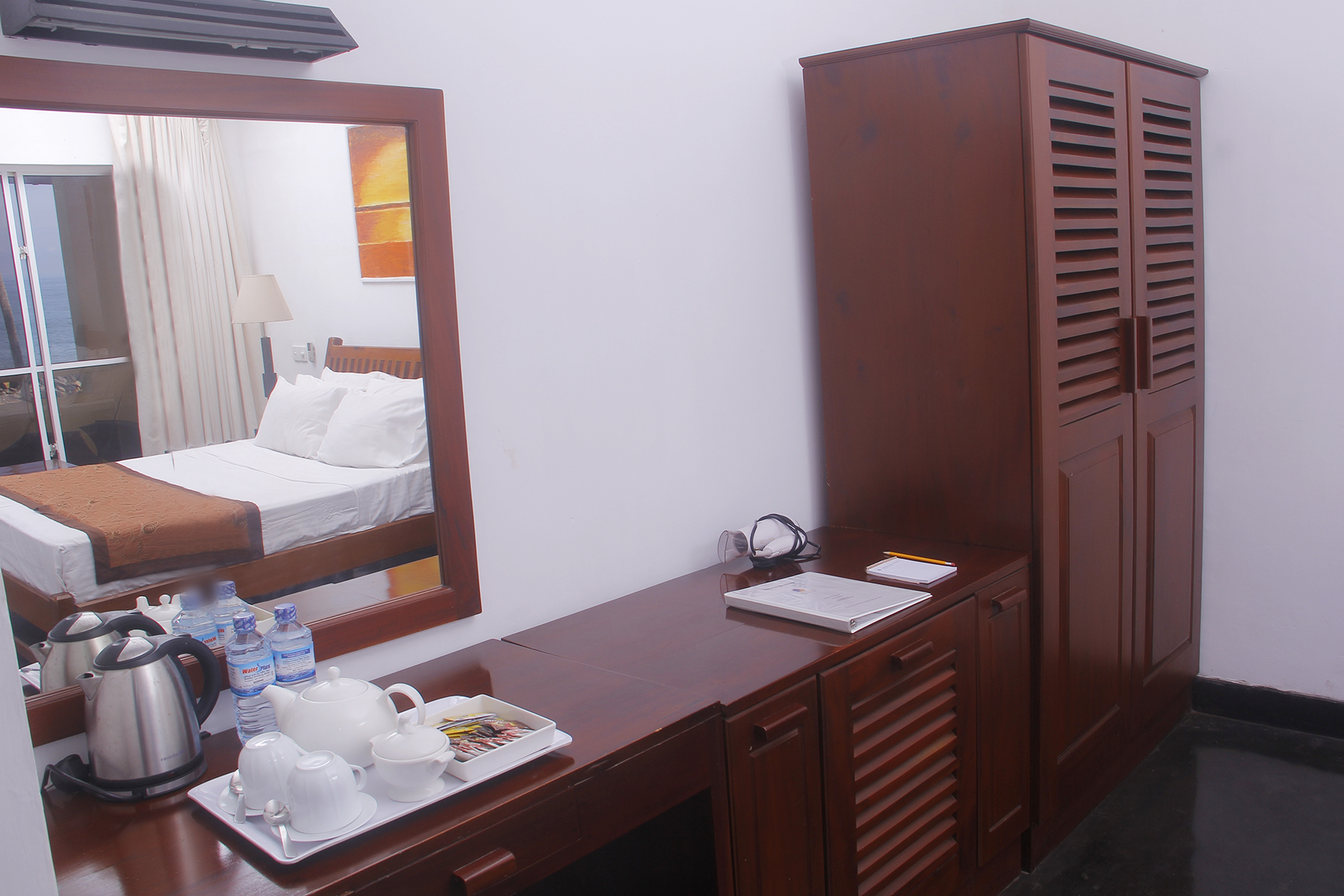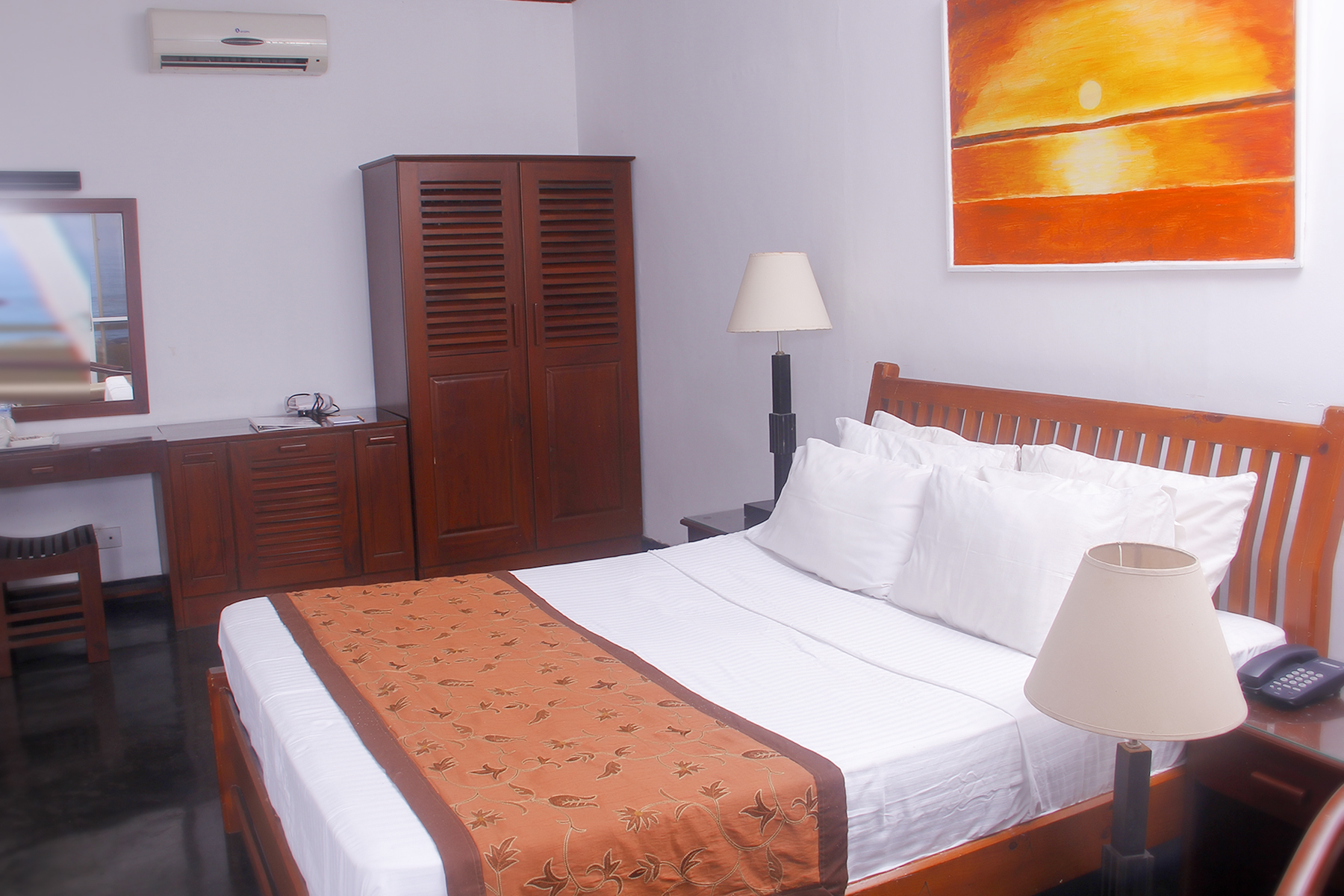 Accomodations
Sanmali Beach hotel has a boutique-like atmosphere with 20 cozy, tastefully appointed, non-smoking rooms. Each room comes with panoramic beach views and gentle soothing sounds of the Indian Ocean.
All rooms have a private balcony or terrace, spacious bath, solar hot water and air conditioning.
Other room facilities include mini-fridge, satellite TV, telephone, tea/coffee maker, safety lock box and hair dryer.